Technology
At Ashmore we are using the latest technology available to ensure our genetics are at the forefront of the industry.
DNA testing of Rams
A number of Ashmore sires have been evaluated in the Sheep CRC Information Nucleus Flock (INF) and more recently the MLA Resource Flock. These programs have evaluated a large number of industry sires to identify how sires perform for eating quality and meat yield traits and link that performance through DNA. DNA technology promises to deliver faster, more accurate selection decisions on a range of traits including those which are either too expensive or difficult to measure. An exciting time to be involved in sheep breeding!
Embryo Transfer
We conduct an embryo transfer program each year to rapidly multiply the elite ewes we have bred. We have some great success with the progeny produced out of our ET programs.
Artificial Insemination
Every year we conduct an artificial insemination program with semen from the best sires in the industry. This provides us with access to other top genetics without compromising our disease status as well as providing valuable genetic links to other flocks.
Juvenile In-vitro Embryo Transfer (JIVET)
In 2016 and 2017 we undertook two JIVET programs where we harvested embryos from lambs to speed up genetic gain. Whilst the program resulted in very exciting numbers of fertilised embryos, the implantation and resulting live lamb rate was disappointing. It did result however, in a few very elite rams such as the father of Ashmore 170986, one of the most prolific sires in our stud history.
Lambplan
We have been involved in LAMBPLAN for over 30 years and have maintained the highest possible data quality status throughout that time. LAMBPLAN is the only national across genetic evaluation system for sheep in Australia. LAMBPLAN is a world class genetic evaluation system that assesses terminal sires all over Australia for performance. Over a sustained period of time, Ashmore rams continue to perform at the top of LAMBPLAN. Our rate of genetic progress consistently exceeds that of the rest of the terminal sires in Australia and is demonstrated in the genetic trend graphs below.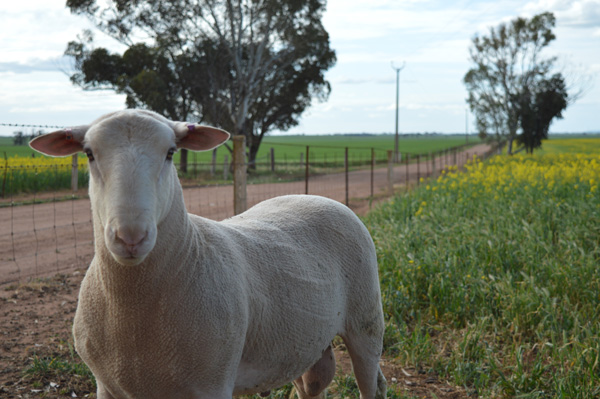 Superwhites
Superwhites is a group of White Suffolk breeders who are focused on producing White Suffolk rams that contain the best genetics for prime lamb production. Collectively the group produces around 3,000 rams annually and the top 10 rams are selected each year for progeny testing. Superwhites uses LAMBPLAN as a tool to aid in comparison of sheep across flocks as well as in identifying the best genetics in Australia for use within the group.